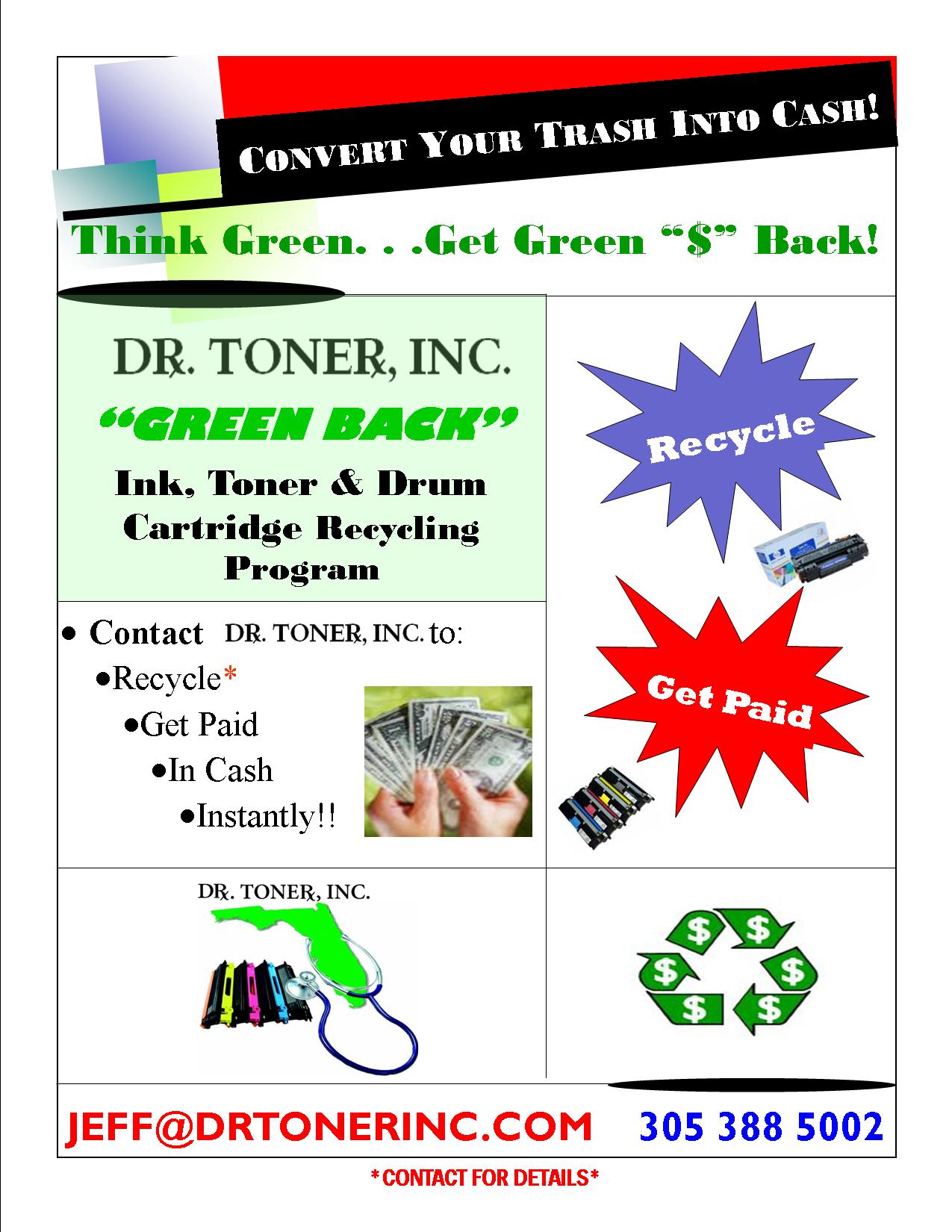 "Green $ Back" Ink , Toner & Drum Recycling  "Operation"

Think Green, Get Green "$" Back!     

Are you receiving compensation for returning your empty cartridges to the manufacturer?...No!


Aren't you turned off by all the rules, inconveniences, credit vouchers and spending  requirements associated with Staples "Rewards", Office  Depot's "Work-Life" Rewards or Office Max's "Max Perks" recycling programs?
Then why do you use these recycling options when there simply is a much better alternative?...


Dr. Toner, Inc. will buy back & recycle  your genuine OEM Ink, Toner & Drum Cartridges for up to $3.00 cash each.*  Get "Green $ Back" cash immediately when your cartridges are picked up, to spend how you want, when you want and where you want, with no minimums or maximums!

Call 305 776 3308 or e-mail DRTONERINC@MSN.COM for your current buy back quote.

LIMITED TIME OFFER  FOR NEW CUSTOMERS!* 

RECEIVE $2.00  "GREEN $ BACK" ON ANY RECYCLED CARTRIDGE!*

*PRICES UPDATED BI-WEEKLY AND ARE SUBJECT TO CHANGE WITHOUT NOTICE

Because Your Images Matter!

Order by Phone:  305-776-3308